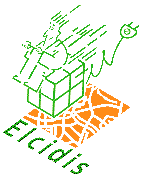 Feedback
ELCIDIS:Lombardia/Milano

Milan, with about 1 500 000 inhabitants, situated in the heart of the Lombardy region, is the largest industrial city in Italy. Due to its central function in northern Italy, Milan attracts a lot of traffic, which almost constantly congests and pollutes the city streets. Milan's urban transportation plan focuses on promoting public transport, on the one hand, and introducing clean individual transport on the other. Milan already has experience with electric vehicles, and public charging infrastructure for these vehicles is in place in the city centre.
The present use of thermal vehicles for urban distribution adds tothe pollution in the city. Organising urban distribution activities using non-polluting electric vehicles would mean less pollution in the inner city of Milan and a more attractive climate for shoppers and residents. Meanwhile, the introduction of electric vehicles also makes urban distribution more efficient, because they are also allowed into the pedestrian areas outside the normal access hours. This longer delivery period is especially attractive for businesses and shopkeepers.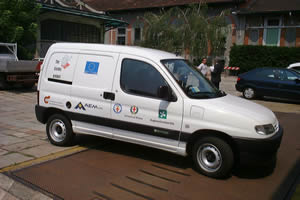 In the context of ELCIDIS, Milan will introduce 10 to 12 electric vans for distribution activities at companies which mainly operate in the city centre.The use of these energy-efficient electric vans will also lead to less noise and air pollution in the city centre. The municipality of Milan will use the vehicles for the inhouse distribution of goods. SoGeMI, a municipal utility, will introduce the vehicles for distributing goods and food to shops and markets in Milan city. The last company to deploy electric vehicles for urban distribution is the energy company AEM, which will use the vehicles for maintenance services. Charging facilities for the vehicles will be realised at AEM, for use by all participating companies.


Co-ordinator for the Regione Lornbardia / Milan project:

Giuseppe Paone
Regione Lombardia
Giunta Regionale
Via F. Filzi 22
20124 Milano
Italia
Phone: + 39 2 67 65 5112 or 4302
Fax: + 39 2 67 65 5686
e-mail: rumi@ambiente.regione.lombardia.it